Since the Pandemic I have not been holding workshops in my Donegal studio but have been out and about in the community.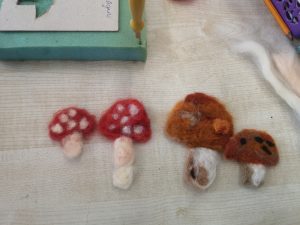 In January 2022 I had the privilege of been offered an artist in residence post for the Arts Council of Ireland. My residency is based in a National school in Donegal. This is the biggest project I have ever undertaken with a school.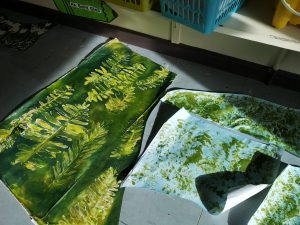 The brief is for us to produce textile art wall hangings to take pride of place in the the new school which is almost complete. This is a whole school project of 450 children where all the pupils have been consulted and chosen the story they want to tell in the hangings.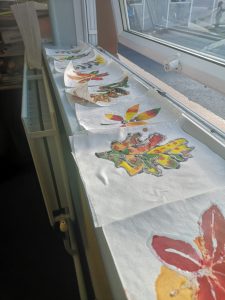 They are silk painting, wet felting and needle felting and the chosen theme is "Our Natural World". All the children felt a great connection to their environment and especially Drumboe Woods which backs onto the current school.
The children and teaching team are incredibly committed to the project and it is a joyful experience to be sharing my skills which such fab young artists.
Later this year I have silk painting lampshades, lanterns, wall art and silk scarves booked for community groups and sessions booked for private parties. along with several school projects.
If you would like me to visit you and facilitate a silk or felt workshop either at your school, community group, corporate event or private booking please get in touch for a quote karen@kokodesigns.ie