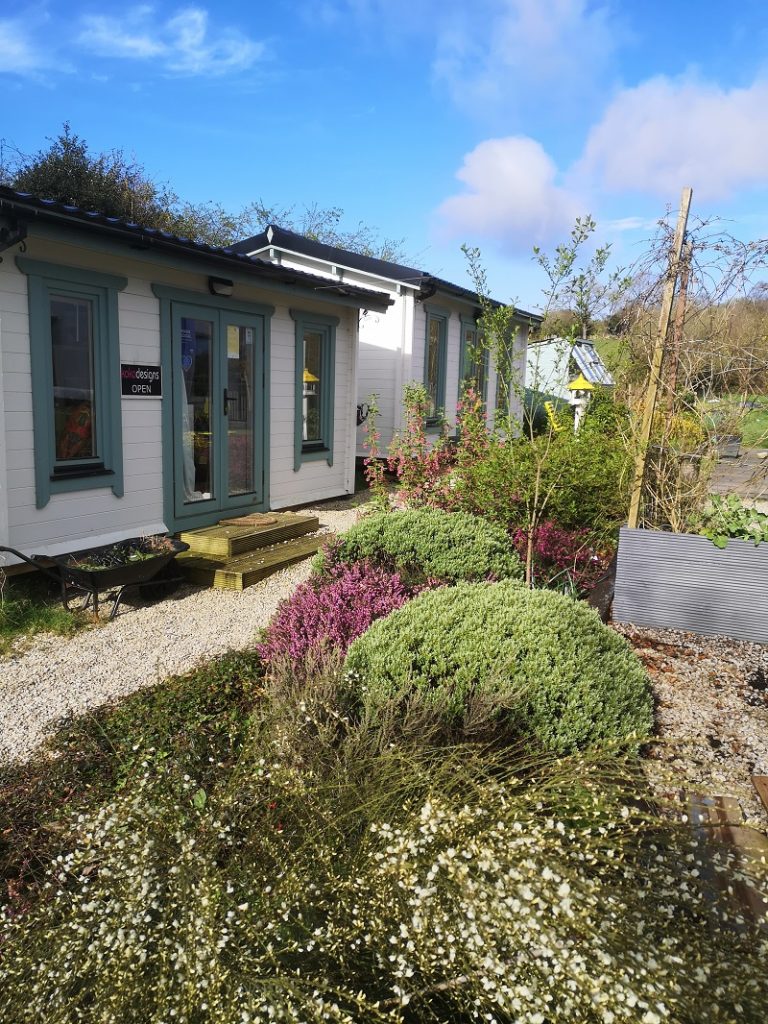 2023 will see me welcoming students wishing to learn "serti" silk painting into my studio in County Donegal for private bespoke courses for 1 to 8 persons.
Duration of half day, 1 or 2 days tailored for your group needs or you can join a group class for a beginners or a project workshop for those with some experience of silk painting.
A project full day workshop you will complete a large piece of work, such as designing and painting a silk lampshade, silk scarf or wall hanging.
You will share my equipment, space and beautiful one acre garden, including the new addition to our family our wildlife pond which gives me so much inspiration based outside the beautiful village of Ramelton, Co Donegal.
A beginners half day workshop (3 hours) starts with a demonstration and then a series of exercises which I have developed to allow students to quickly learn the technical aspects of "serti" silk painting using silk paints which are heat fixed.
After a coffee break (served with home baked goodies) I encourage students to make their own painting where I will guide you to make a template or work free hand depending on which technique you prefer. The silk paintings can be wall mounted, made into a small lantern or window hanger etc.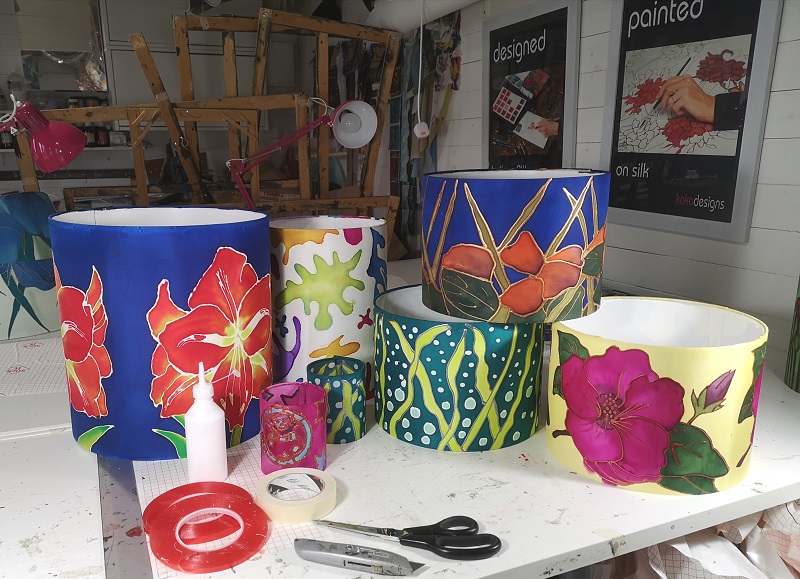 Project silk workshop one day (6 hours including 30mins for lunch) – This course is designed for those who have some experience of silk painting, ideal for those who have done my beginners class or have participated in one of my community based workshops.
We will start with some warm up exercises, out-ling and painting small pieces and then move onto designing our project piece which can be a lampshade, silk scarf or wall hanging. You will be able to use professional acid dyes which I will steam fix the silk and send the completed pieces onto you once they have been finished.
These workshops are designed to run consecutively to allow one day doing the beginners and the next day taking part in a project workshop.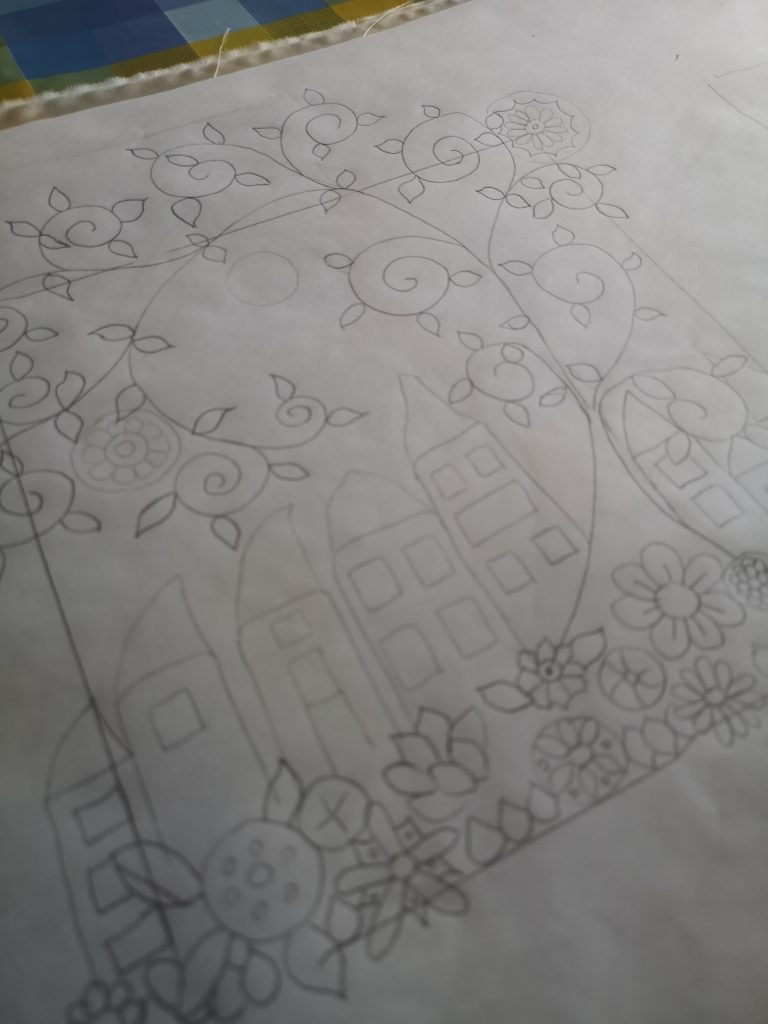 I can adapt the courses for groups, I also teach workshops in community settings and private homes, please get in touch for more info karen@kokodesigns.ie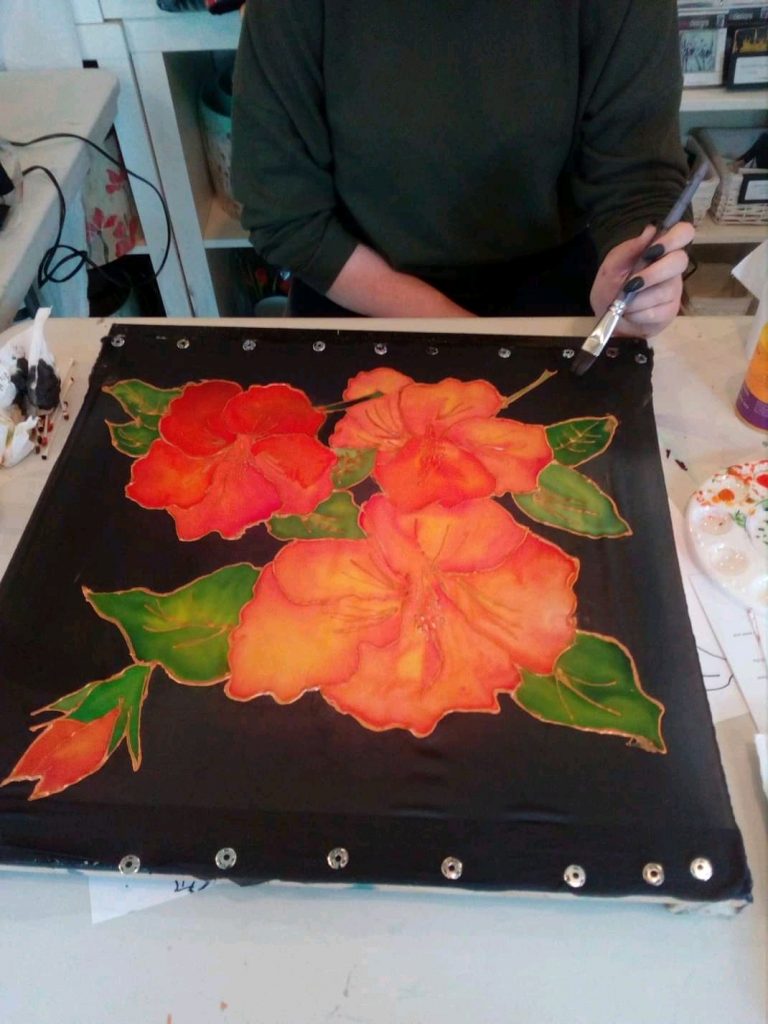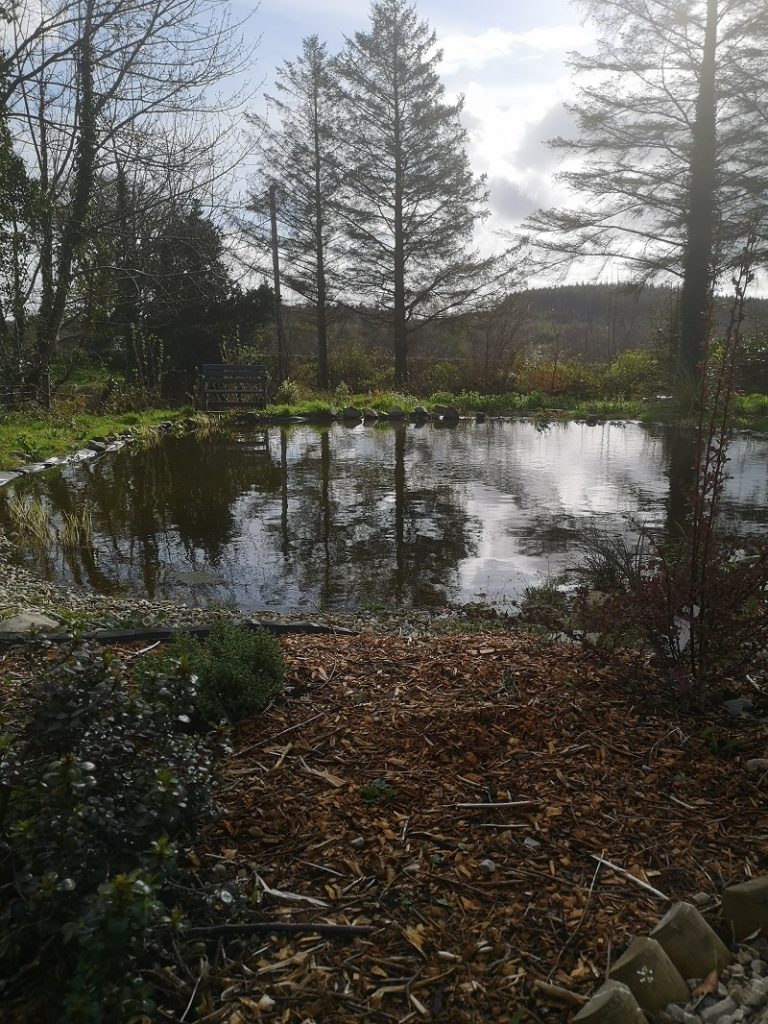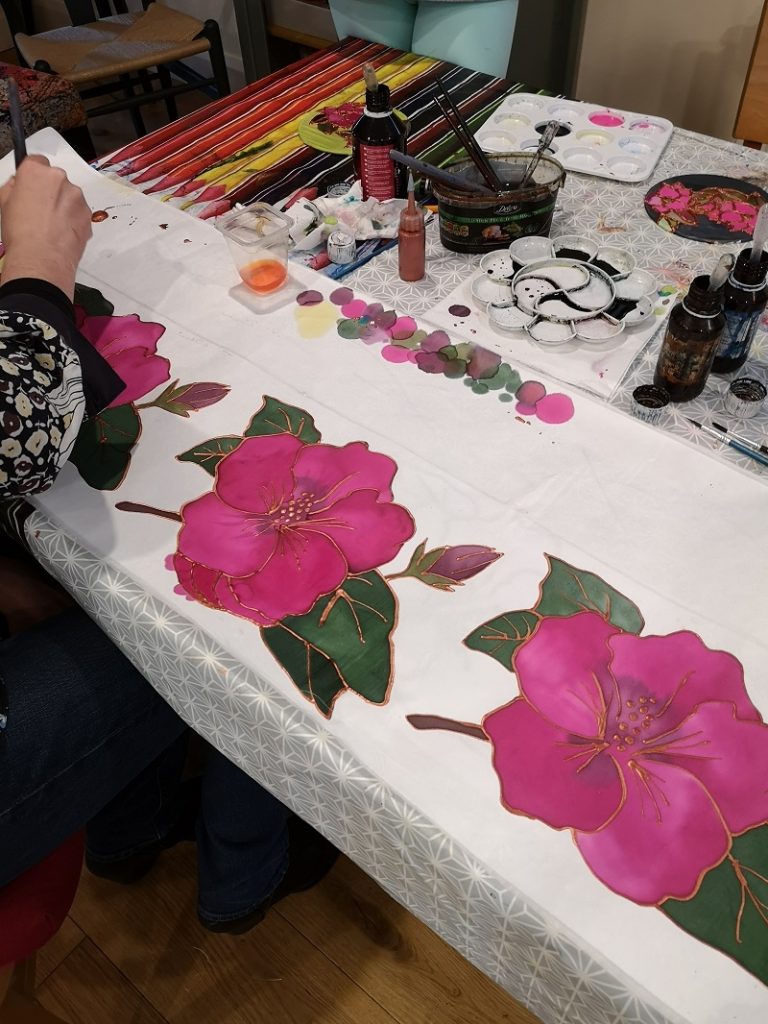 You can secure a group booking through the website for a date of your choosing which is fully refundable up to a 14 days before your course if you cannot attend due to illness, Covid related issues etc.
If you want to join in a scheduled class please book through the website. this is refundable 14 days prior to the course date if you cannot attend due to illness, family circumstances etc. If you would like to do a beginners workshop followed by a project workshop these run over the same weekend.
https://kokodesigns.ie/shop2/49-workshops
Dates are available for April 2023, June 2023, July 2023, September 2023 , October 2023 both weekend and weekdays for group studio bookings.
If you would like to give the gift of a workshop, vouchers will be sent to you to give to your recipients.