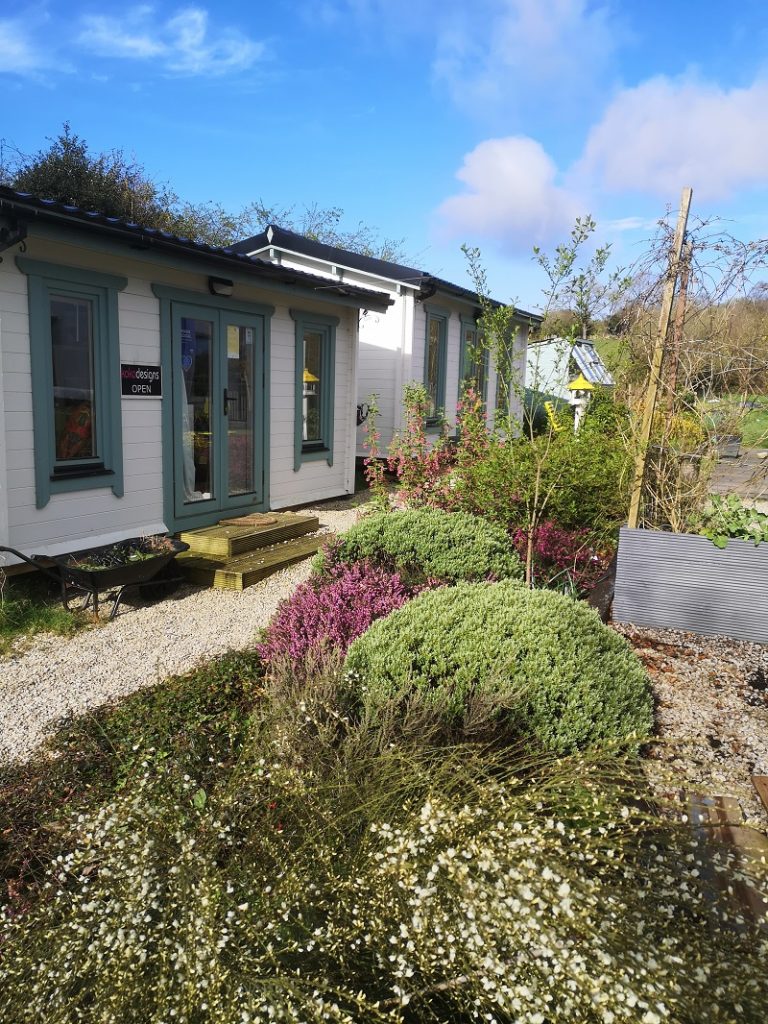 At long last I am able to welcome students wishing to learn serti silk painting back into my studio in County Donegal for private bookings for 1 to 4 persons for a day or two day course.
Share my equipment, space and beautiful one acre garden, including the new addition to our family our wildlife pond which gives me so much inspiration based outside the beautiful village of Ramelton, Co Donegal.
One day would normally start at 10.30am and we have a brief introduction to the technique using silk paints which will give us an idea of how you find the technique and how fast you will be at painting your main piece, during coffee break (with home baked goodies) we will discuss a larger piece which will be painted in the remainder of the session using silk dyes or silk paints. If you are using dyes then I will steam the silk, construct it if you are wanting to make a shade and send the finished piece onto you.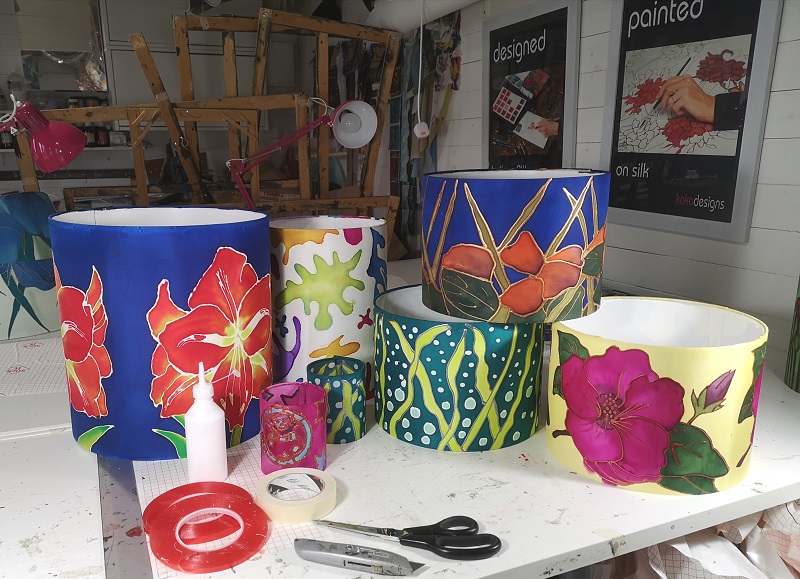 A light lunch will be provided using produce from my garden (season permitting) and we will continue to paint our larger pieces throughout the afternoon aiming to finish at 4.30pm. The structure of the day and what you what to achieve from the workshop can be tailored on a person by person basis.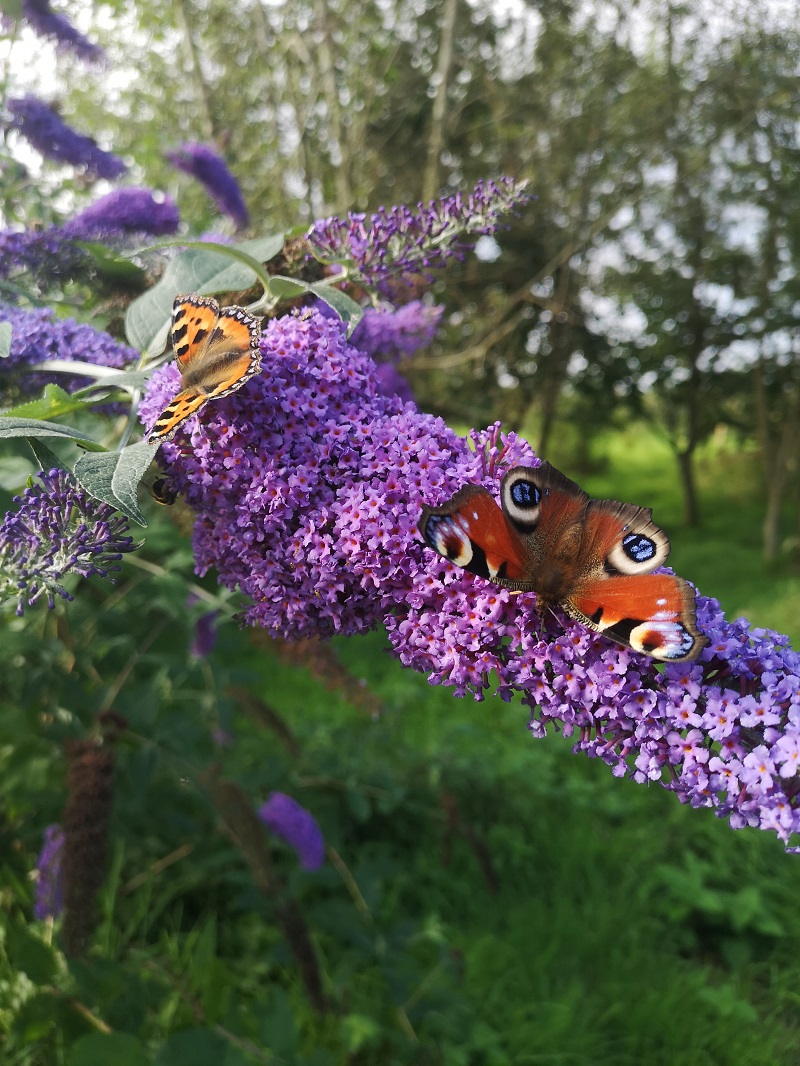 A two day workshop will allow us to go into much more depth the design process and techniques and allowing more practice pieces and a more intricate design for your final piece. If you are interested in making shades I will show you how this is done and allow you the chance to practice.
The second day we will focus on making one large piece such as a lampshade, silk scarf, large wall hanging etc. Again if you choose to use silk dyes rather than paint I will steam this after the workshop and send the finished piece onto you.
I will send out a questionnaire prior to the 2 day workshop to enable you get the most out of the workshop.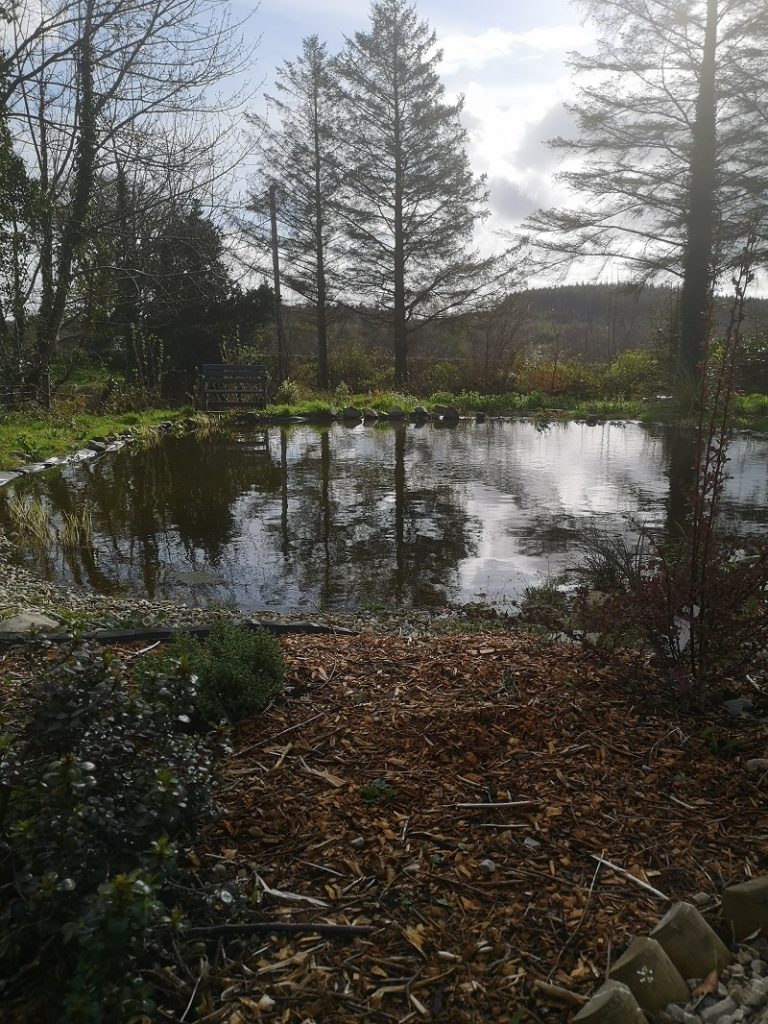 | | | |
| --- | --- | --- |
| | 1 day | 2 day |
| 1 person | €180 | €300 |
| 2 people | €250 | €450 |
| 3 people | €300 | €525 |
| 4 people | €360 | €600 |
Costs are for the whole booking, include tuition, materials, refreshments and delivery of finished pieces if they need to be sent on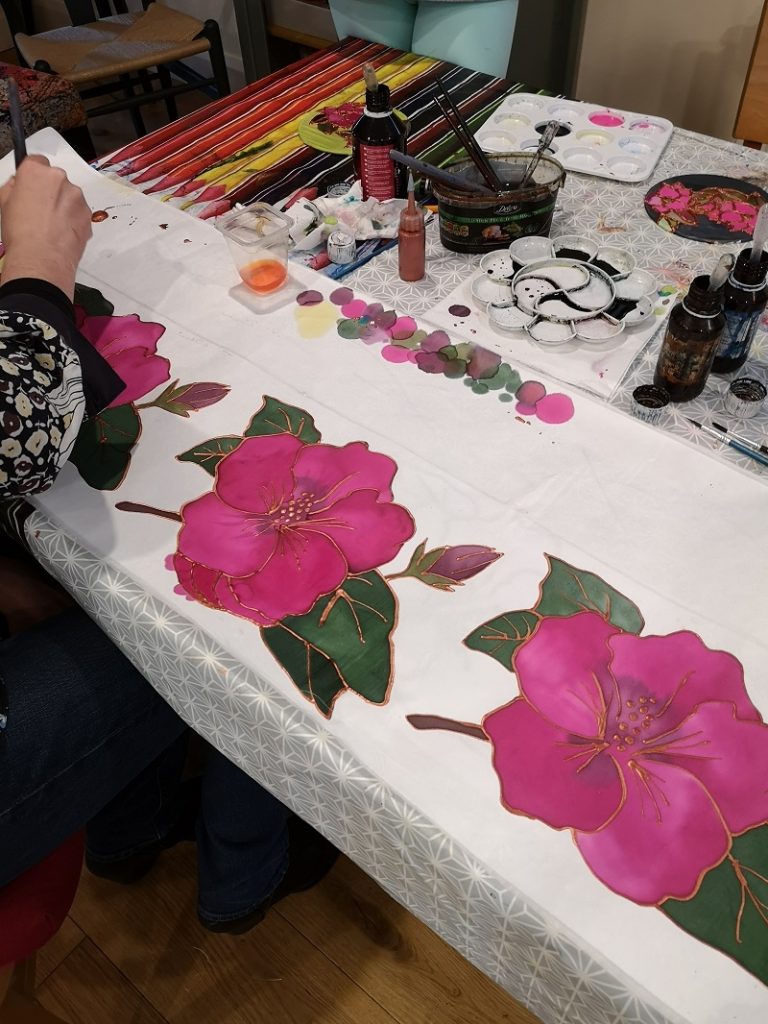 A deposit will be taken to secure a booking on a date of your choosing which is fully refundable if you cannot attend due to illness, Covid related issues etc.
Dates are available for June 2022, August 2022, September 2022, April – June 2023, both weekend and weekdays.
If you would like to give this as gift, vouchers will be sent to you to give to your recipients.
Please contact me for further information of the enquire about available dates: karen@kokodesigns.ie