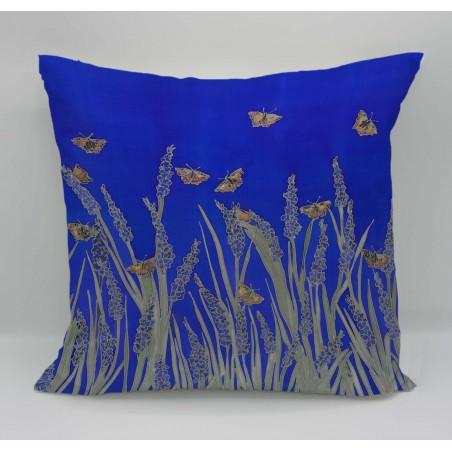  
Tortoiseshell garden cotton print cushion
A cotton cushion printed with one of my silk paintings,
A frequent visitor to my garden is a host of butterflies, giving inspiration for this collection.
Delivery policy
Terms and Conditions
"Tortoiseshell garden" design is a distinctive tortoiseshell butterfly and the purple hues of lavender on a rich blue background.
Please choose a design from the drop down menu in the box to the right.
These cushions are made to order and will be dispatched in a few days
The cushions include a polyester filling and are 50x50cm with a concealed zip.
Suitable for washing and dry cleaning
No customer reviews for the moment.